HubSpot for Revops
Get HubSpot right the first time.
Fast.
Generating ROI from HubSpot requires customizing it with a mix of industry best practices, your unique business needs and tech stack. One-size-never-fits-all. We are experts at getting the size right and make sure it fits.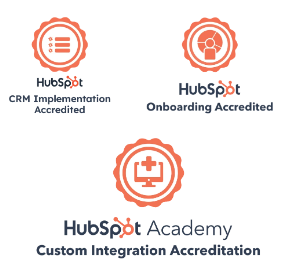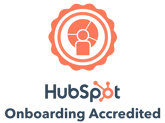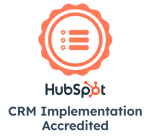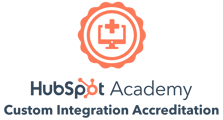 Revenue growth starts by fully leveraging HubSpot's Marketing Hub to grow traffic, convert leads, and crush your marketing goals. We provide customized technical and strategic guidance for your company's unique needs, goals, software and tech stack. We're here to help you—every step of the way.
Precision drives top-tier marketing operations. Balance innovation with core metrics. Venture into new markets, retaining your operational essence. From inbound tactics to MarTech optimization, we amplify your operational success.
Working smarter, not harder, is the mantra. Empower your sales teams and scale without added headcount. Through our expertise, processes are sharpened, tools are optimized, pipelines burgeon, quotas are consistently surpassed, and clients are continuously delighted.
Maximize customer satisfaction; they're your most influential promoters and revenue drivers. Equip your team with advanced analytics and top-tier tools, ensuring service that sparks peer-to-peer recommendations.
Operate at a high efficiency with intelligent automation and bots that give your stars superpowers. Reduce your costs and risks by eliminating manual processes and get workflows that actually work.
Never fly blind again with full-funnel and customer lifecycle reporting. Get connected analytics from Web, CMS, Social, CRM, ERP, Datawarehouse, and other downstream platforms to get a single source of truth and reliable forecasts.
HubSpot is not just a shiny toy. Learn how to get real business results with this cool CRM.
Marketing Hub
Sales Hub
Service Hub
Operation Hub
HubSpot
Marketing Hub Onboarding
Revenue growth starts by fully leveraging HubSpot's Marketing Hub to grow traffic, convert leads, and continuously innovating your outreach and nurturing tactics.
Designed for those using HubSpot for the first time, we provide a comprehensive onboarding service that manifests your marketing strategy through HubSpot.
Get setup to track and optimize:
Conversion Rates by channel
Click-Through Rates
Customer Acquisition Costs (CAC)
Customer Lifetime Value (CLV)
Your custom metrics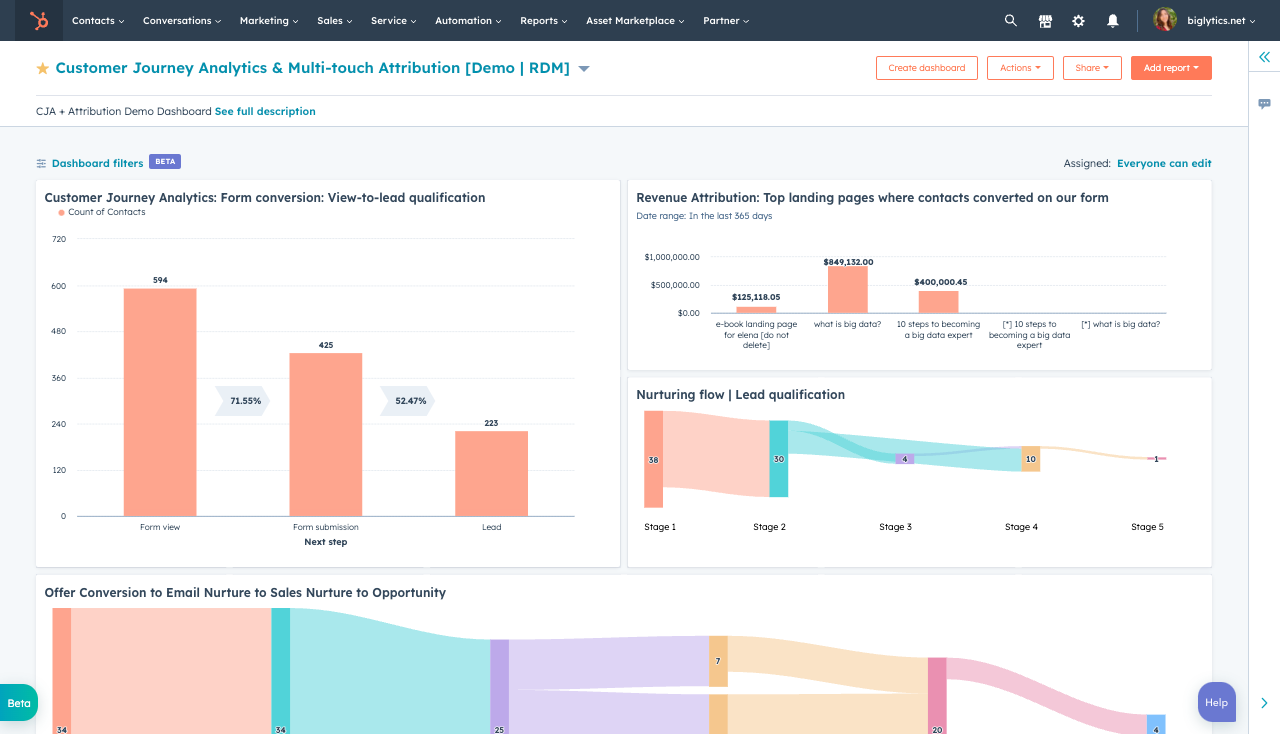 HubSpot
Sales Hub Onboarding
Successful sales teams don't just bring in revenue. They uncover new opportunities and build relationships that drive the entire organization's ability to grow beyond just this year's targets.
Designed for those using HubSpot Sales Hub for the first time, our years of experience enabling sales teams will ensure that you have the right tools and processes to increase pipeline coverage, book more meetings, and reduce pipeline leakage to close deals faster.
Don't leave your sales growth to chance. Get setup to track and optimize:
Win Rates
Deal Size
Deal Volume
Pipeline Velocity
Your custom metrics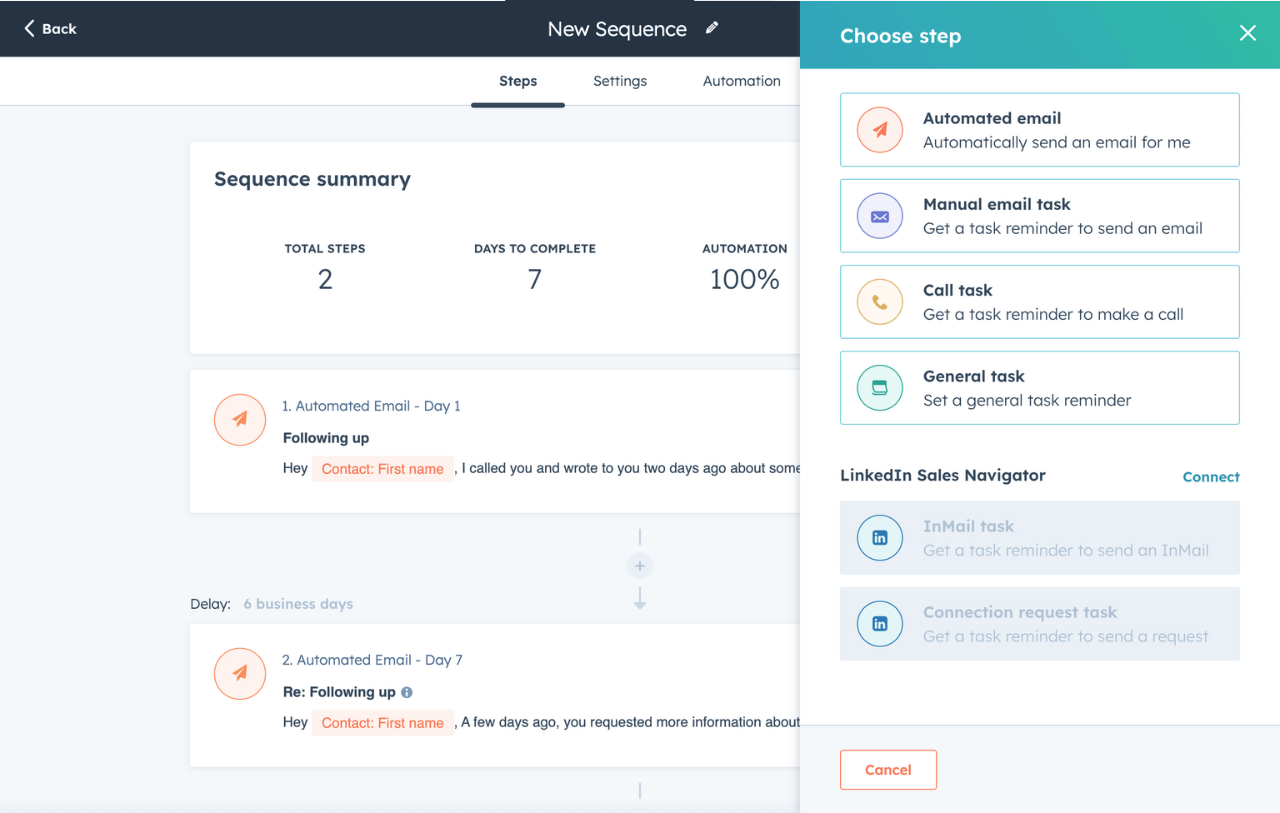 HubSpot
Service Hub Onboarding
Well aligned customer service teams adds real value to both customers and internal teams.
Boost your revenues with Referrals and Upsells by converting your customers into your advocates.
Track and optimize:
Time-to-value
Usage Frequency
Time-to-resolution
NPS, CSAT, CES
Your custom metrics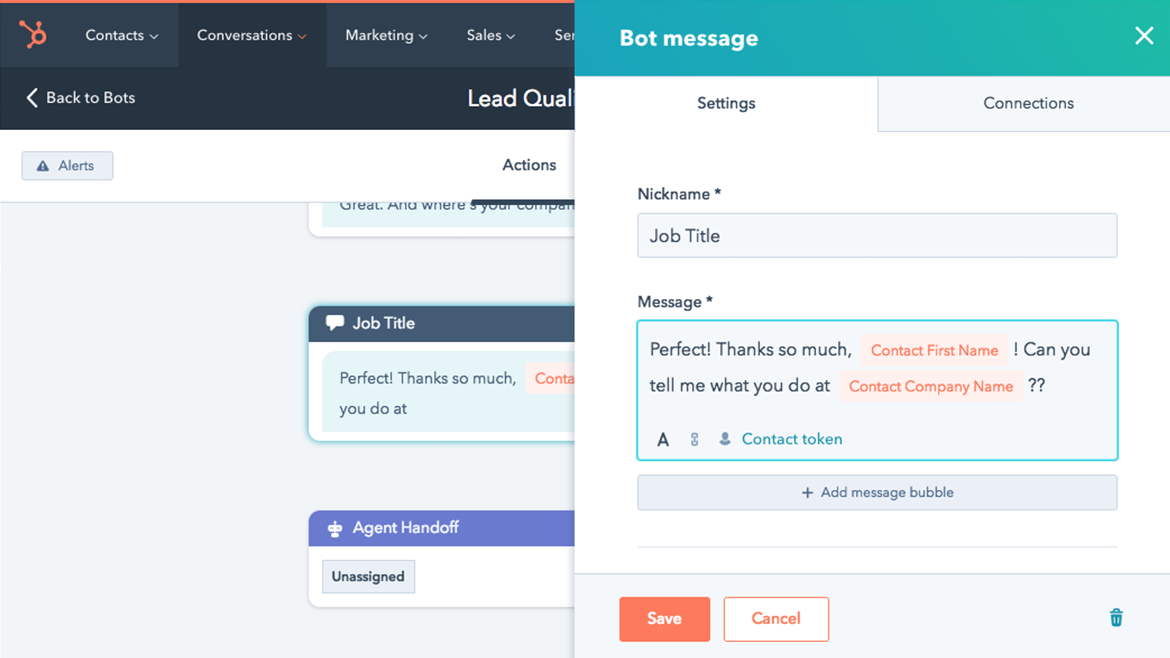 HubSpot
Operation Hub Setup
HubSpot Ops Hub is a powerful tool that can support a range of use cases that may require custom logic or API calls.
Our Full-Stack can integrate your entire tech stack with HubSpot to provide a data-driven foundation for your Go-to-Market teams.
Reduce your risks and operational costs along with improvement in these metrics:


Data Accuracy and Completeness
Job Failures & Integration Errors
Automation Effectiveness
Platform Usage
Your custom metrics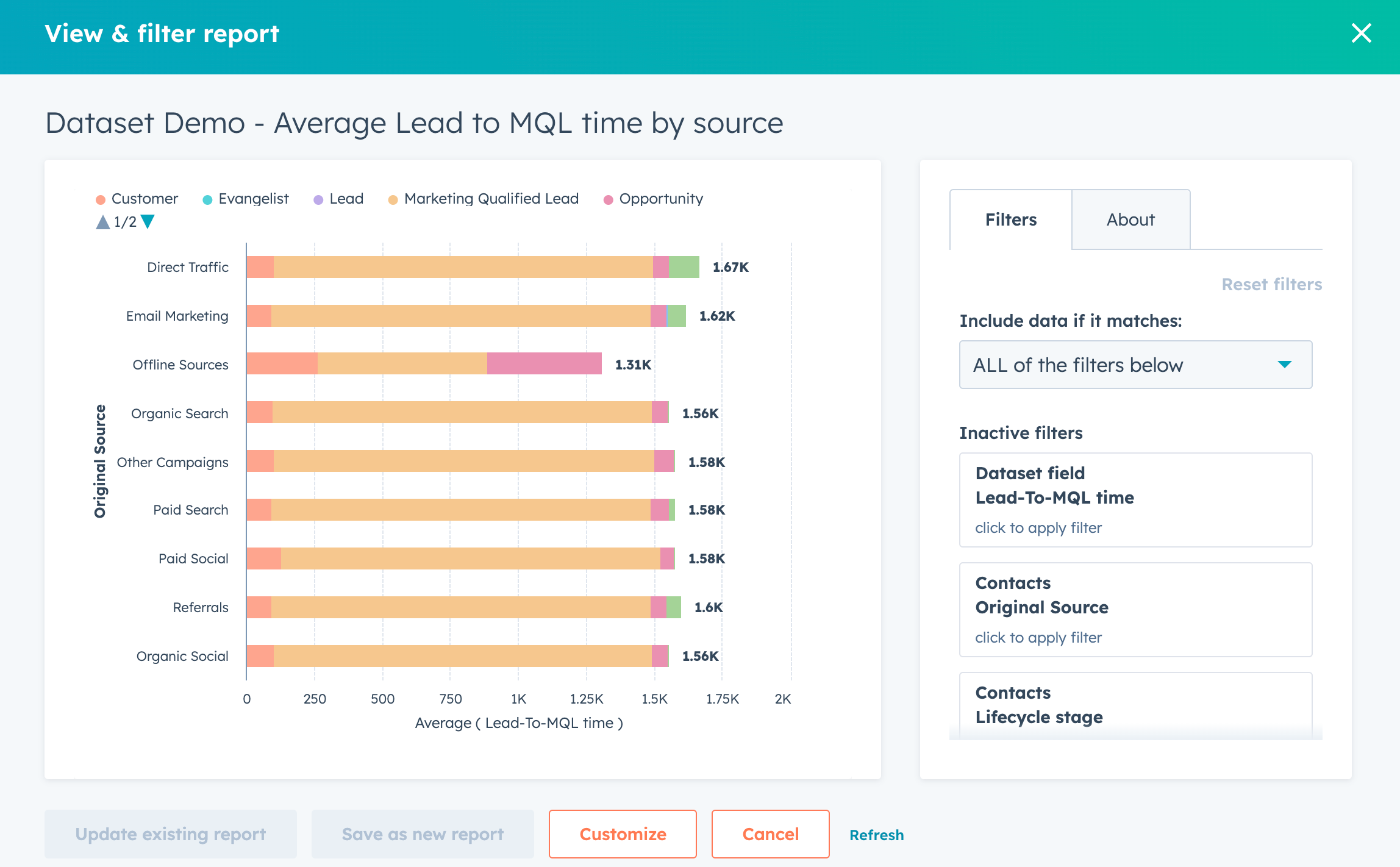 Get the HubSpot Onboarding package that meets your requirements.
Do-it-Yourself (DIY)
Essentials
For tech-savvy teams who are just getting ready to scale their Go-to-Market efforts.
You get pre-recorded videos that guide you on the right sequence of steps, best practices, and tricks and tips to get the most value out of HubSpot yourself.
You also get 5 hours of one-on-one support with one of our HubSpot experts to get you that extra 5% - whether it's complex workflows or custom reports - so that 95% of your effort doesn't go to waste.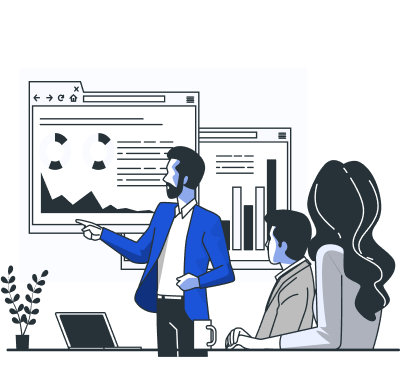 Do-it-With-You (DIWY)
Advanced
For established and/or scaling go-to-market teams that are looking to onboard either Marketing, Sales, or Service functions. Ideal for HubSpot Marketing/Sales/Service Professional.
You get a team of HubSpot Onboarding experts that deliver a customized onboarding experience in collaboration with your teams with the goal of training your personnel on how to do all the heavy lifting.
You also get 4 custom trainings for each Hub once all the configurations are completed and HubSpot is live. Additional training and custom integrations can be included as add-ons.
Do-it-For-You (DIFU)
Enterprise
For rapidly scaling and mature teams with complex business requirements and integration needs that are looking to take their RevOps function to the next level. Ideal for HubSpot Marketing/Sales/Service/Operations/CMS Enterprise.
You get a full-stack, dedicated team with a Senior Solution Architect that works directly with your business stakeholders to uncover business requirements and deliver the end-to-end solution on a platter.
You also get bespoke strategic consulting, training, and documentation to ensure your teams' ongoing success with HubSpot.
What's included
Service Breakdown
Account and Tech Setup
Set up your teams and users
Connect subdomains and configure settings
Import contacts, companies, and deals
Connect you Website and Social Media accounts
Permissioning and setting up multiple brands
Data Import Strategy and cleanup
Capture and Convert Leads
Set up forms and custom properties
Training to use Contacts, Lists, Forms, and CTAs
Map out your Lead Capture process flow
Engage and Nurture Leads
Configure your Lead Status and Lifecycle Stages
Training on Email Templates, Workflows, and Campaigns
Set up Calculated Properties
Define the most optimal lead scoring
Map out a nurturing process flow for your target personas
Define Lead Status and Lifecycle Stages for your business
Automate and Personalize Marketing
Develop workflows based on requirements
Setup your Task Queues, Lists, and Campaigns
Define the most optimal setup for your team
Training & Consulting
Business process & tech stack consult with Sr. HubSpot Solution Architect
Custom workshops, training, and documentation for your teams
Tactical-Do-it-with-you
Strategic-Do-it-for-you
Account and Tech Setup
Connect your email inbox and calendar
Set up your personal profile & settings
Create custom properties to store your data
Training on importing contacts, companies, deals, and notes into HubSpot
Install HubSpot tracking code on your website
Set up your deal currencies
Set up external system integrations
Import your contacts, companies, deals, and notes into HubSpot
Review existing CRM & lead management system(s)
Connect with Prospects on their Terms
Set up live chat on your webpages
Learn how to use conversations to answer your prospects' questions
Training on email scheduling to send to prospects at their preferred times
Custom training for your sales team on best practices of using HubSpot
Automate your Sales Process
Creating deal stages to automate the pipeline process
Setup your Task Queues and Sequences
Set up workflow extensions to automate sales processes
Automating how leads are rotated to sales reps
Customize deal pipelines to fit your sales process
Explore how other tools integrate with HubSpot
Define Lead Status and Lifecycle Stages for your business
Personalize your Outreach at Scale
Set up your product library to include the items that you sell
Using personalization tokens in emails to send emails faster
Set up quotes and pyaments to get deals closed faster
Consulting on setting up Sales Forecasting and KPI Reporting
Training & Consulting
Business process & tech stack consult with Sr. HubSpot Solution Architect
Custom workshops, training, and documentation for your teams
Tactical-Do-it-with-you
Strategic-Do-it-for-you
Account and Tech Setup
Add your team members as users
Install HubSpot tracking code on your website
Connect your shared team email addresses to Conversations
Connect or add a subdomain for your knowledge base
Edit and embed the support form on your website
Import contacts and/or tickets into HubSpot
Configure your conversations notification preferences.
Create a form to collect incoming tickets from customers.
Import your existing Knowledgebase
Delight Customers at Scale
Automatic ticket assignments for service reps
Workflows to update ticket properties, move tickets to a new stage, and create tasks for the ticket's owner
Configure Support and Customer Success pipelines
Optimize service pipelines and stages to your team's processes.
Set up standard reporting
Explore how other tools integrate with HubSpot
Help Customers Help Themselves
Create a new Knowledge base or learn how to import your existing one
Design your knowledge base to optimize for Google search and customer satisfaction.
Develop categories and subcategories that make the knowledge base easy for your customers to navigate.
Collect and implement feedback on your knowledge base to improve the end experience for your customers.
Include your knowledge base at optimal locations on your website and customer communications so that it's easy to find at the right times.
Learn how to add videos to your knowledge base to give customers a visual walkthrough.
Design an end-to-end customer support model based on your business needs
Automate and Personalize Marketing
Develop workflows based on requirements
Setup your Task Queues, Lists, and Campaigns
Define the most optimal setup for your team
Training & Consulting
Business process & tech stack consult with Sr. HubSpot Solution Architect
Custom workshops, training, and documentation for your teams
Tactical-Do-it-with-you
Strategic-Do-it-for-you
pricing
Pricing
For a custom pricing plan that's right for your business, contact our team.
FAQ
Frequently Asked Question
01
Why opt for HubSpot as your go-to RevOps platform?
HubSpot excels in Revenue Operations (RevOps), providing an integrated framework that aligns your marketing, sales, and customer service departments for maximized efficiency and profitability. Its user-friendly interface and comprehensive toolset make it a superior solution for unifying your data and processes. Whether you're focusing on lead cultivation, pipeline management, or customer retention, HubSpot offers unmatched support and scalable pricing options to build a customized solution that drives revenue growth. Choose HubSpot, and take the first step in revolutionizing your RevOps strategy.
02
What is Hubspot onboarding, and why is it necessary?
The process of setting up all the options that come with your Hubspot subscription and making them functionally available to your team is called Hubspot onboarding. It also involves guiding and training your team on each stage of running Marketing Hub and getting the most value from its various features. It will help you:
• Understand the software and all the options in detail
• Avoid delays using our best practices
• Get a strong foundation and training for your team
• Hit the ground running to achieve your goals
03
Why is onboarding with a Hubspot partner better than working with Hubspot?
When you have plugged your business into a massive platform like Hubspot, you need proper onboarding, and there are two ways to achieve it. Work with the Hubspot onboarding team or hire a Hubspot partner agency. Working with Learners has several advantages such as:
• We provide more services compared to Hubspot and their price
• Our onboarding services includes training your team on critical features
• Our agency has practical financial services industry domain knowledge and experience
• We offer ongoing and on-demand support throughout the journey
• You will work with an experienced team that has successfully onboarded numerous times
• Have a practical understanding of the problems and solutions
04
How long does the onboarding process take with Learners.ai for HubSpot?
The duration of the onboarding process with Learners.ai for HubSpot generally falls within a 3-4 month range but can vary based on several factors. These include the complexity of your existing systems, your team's size, and the specific objectives you have for utilizing HubSpot's features. Crucially, the timeframe also depends on the onboarding approach you select—whether it's the Do-It-Yourself, Do-It-With-You, or Do-It-For-You option. Each approach offers a different level of support and hands-on guidance, thus influencing the overall time required to get your team fully operational on the platform.
05
What are the procedures for setting up HubSpot?
Evaluation of your objectives and necessities in areas like marketing, CRM, client assistance, and CMS to recommend the most suitable plan for your enterprise.
Blueprint for implementation, detailing tech essentials: transferring your contact and business records, customizing your data structure, and aligning with your IT environment.
Activating HubSpot: Establishing the marketing toolkit (e.g., email layouts, landing pages, form designs, CTAs, automated email sequences), CRM functionalities (like sales funnels and deal oversight, workflows, sequences automation, deal pipelines), and Service modules (such as ticketing and client service operations, chatbots, and pipelines).
Educational workshop sessions on HubSpot's optimal usage and best practices.
Learners.ai was a breeze to work with. Learners team is genuinely caring people who take their work and customers' projects very seriously... They are calm, friendly and very easy to talk to...Everything coordinated for us was organized, timely and within budget. YOU ARE NEVER ALONE, trying to figure anything out during the entire process. Thank you Learners team!

Ashley Camire
Owner and Relationship Specialist
POQFL.com
I chose Learners for our CRM implementation because of their experience, CRM expertise, RevOps expertise, competitive pricing, and their focus on customer service. They provided a full audit of our CRM and then a complete overhaul of our CRM, from custom objects & properties, to completely new sales pipelines, workflow automation, lead scoring, reports & dashboards. I would absolutely recommend Learners - they are outstanding and are true experts. They take a true team approach to the project and are very flexible.

Cynthia LaRue
VP Marketing at ShipHero
Our team is using Learners.ai for a fairly complicated reimplementation of our HubSpot CRM and Marketing Hub. That said, working with them has been wonderful. They're basically a part of the team now! I never have any issues reaching out to them and receiving a reply, and a solution to whatever issue I've discovered. We've been working together for approximately three months and it's been nothing but wonderful. Projects like this are tough and time-consuming, but Learners.ai has continuously been up to the task and handled any and all of our requests. Shout out to Learners team! They've been terrific.

Brandon Palmer
Digital Marketing Manager at ShipHero
Learners did a fantastic job of understanding our perspective and at customizing an approach that met our needs, while still bringing much needed experience, structure and vision to our process. They clearly know their stuff when it comes to leveraging automation capabilities for financial services practices. It's eye opening what automation can accomplish for our practices already, and I firmly believe that any RIA that hopes to stay relevant in the next decade ought to be investing in this critical area of technology NOW!

Jamal M.
Main Street Financial Solutions
Love working with the team at Learners! From day one, they really got our business and took the time to deliver a custom solution that our whole team can get behind!

Chris G.
Forum Financial Management, LP
Learners.ai has been an incredible partner for our HubSpot CRM rebuild and integration project. This has been a complex project completely rebuilding our CRM processes and workflows from the ground up while integrating numerous internal and external data sources. They have been incredibly responsive and provided great advice and best practices along the way. I'd definitely recommended working with the Learners team. Thank you!!

Brett Oliveira
ShipHero Sales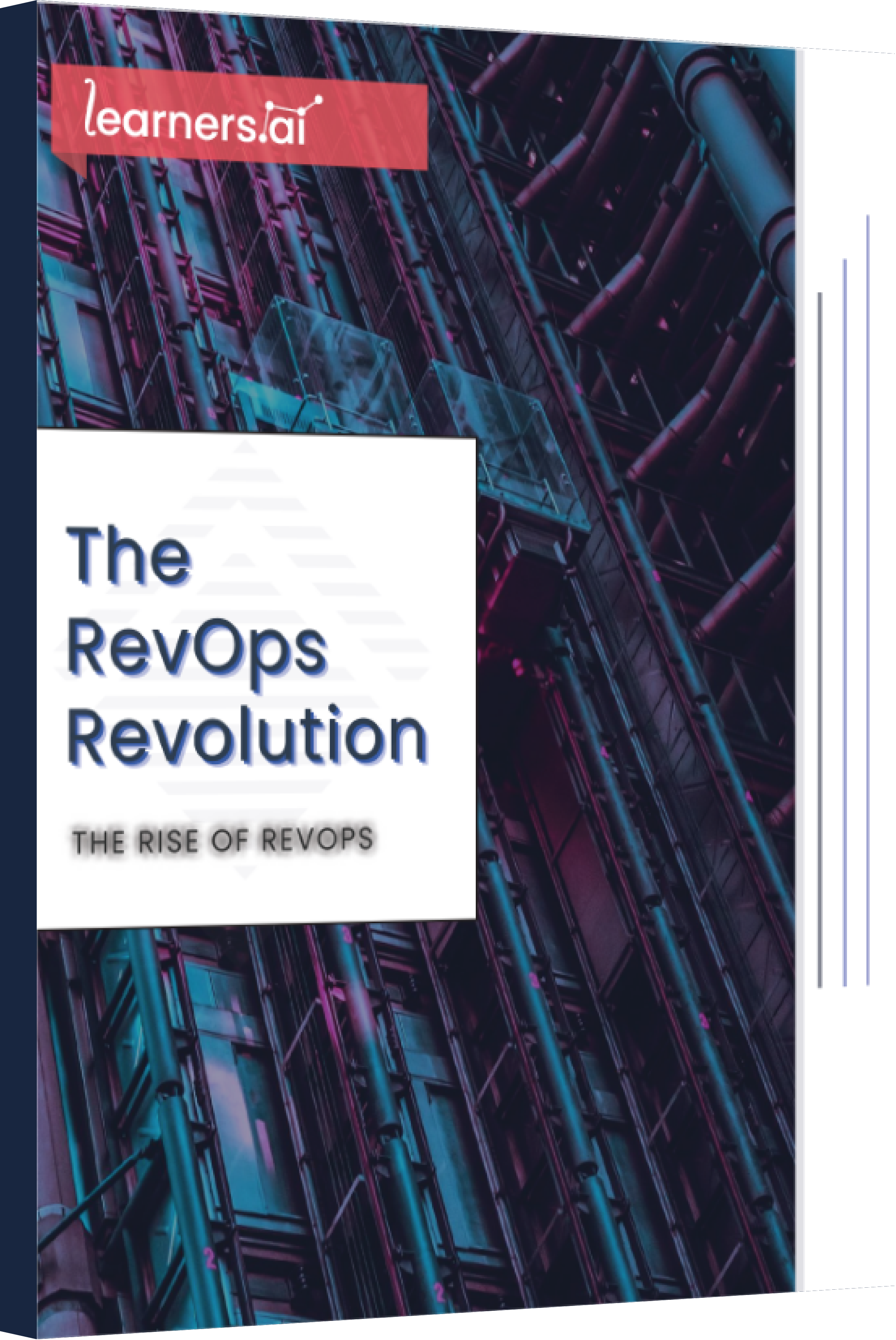 Unite your sales, marketing, and customer success functions.
Financial services companies need to embrace the potential of RevOps (revenue operations) for streamlining their business and boosting profits. From "single source of truth" databases to personalization and AI, RevOps gives your revenue teams the tools and training they need to get the most from the entire customer lifecycle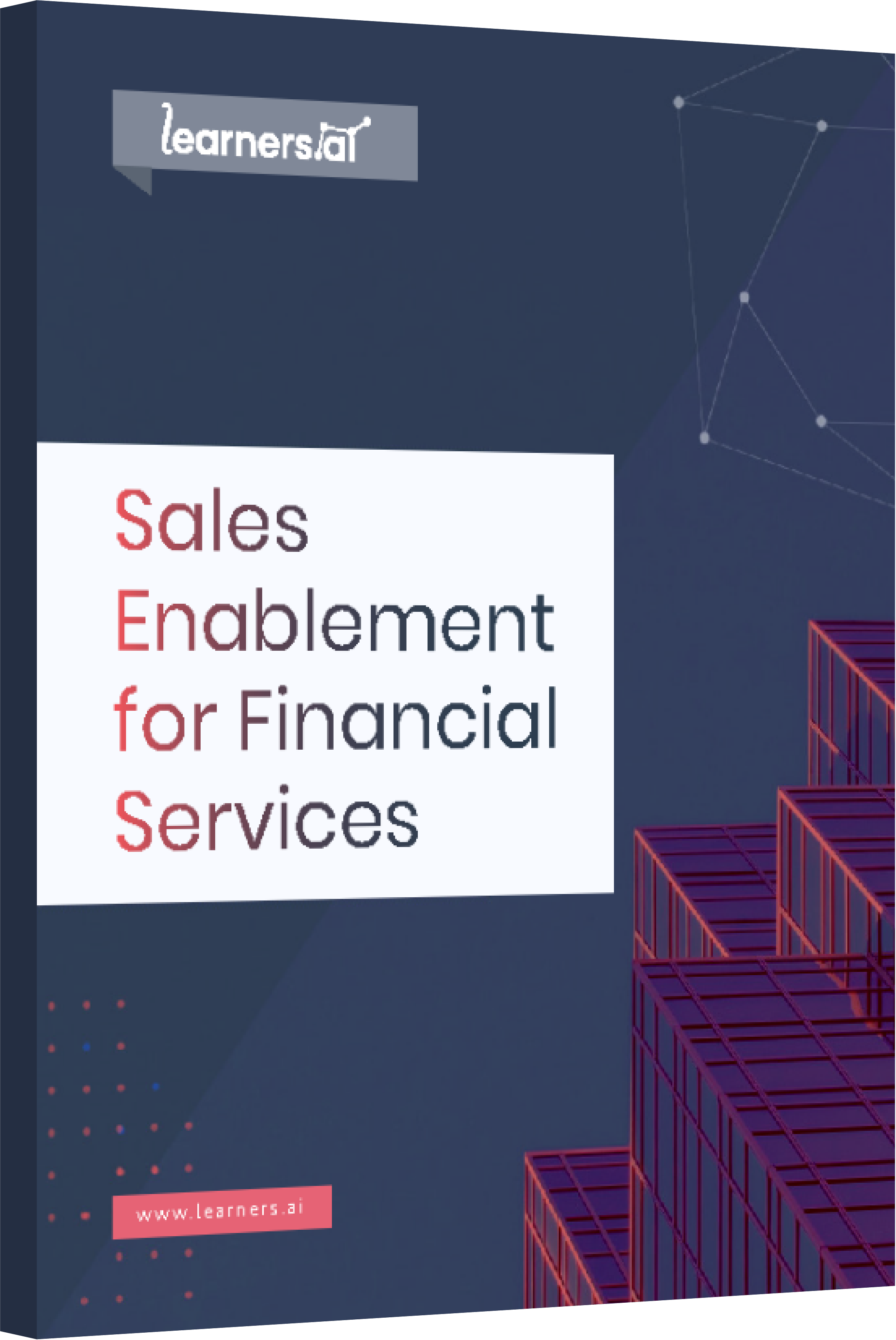 Make your sales team dramatically more efficient and effective.
"One size fits all" sales messaging simply isn't good enough anymore. Financial services companies need to reevaluate the people, processes, and technologies of their sales team from top to bottom. Today's financial services sales teams need a modern, streamlined approach to sales enablement.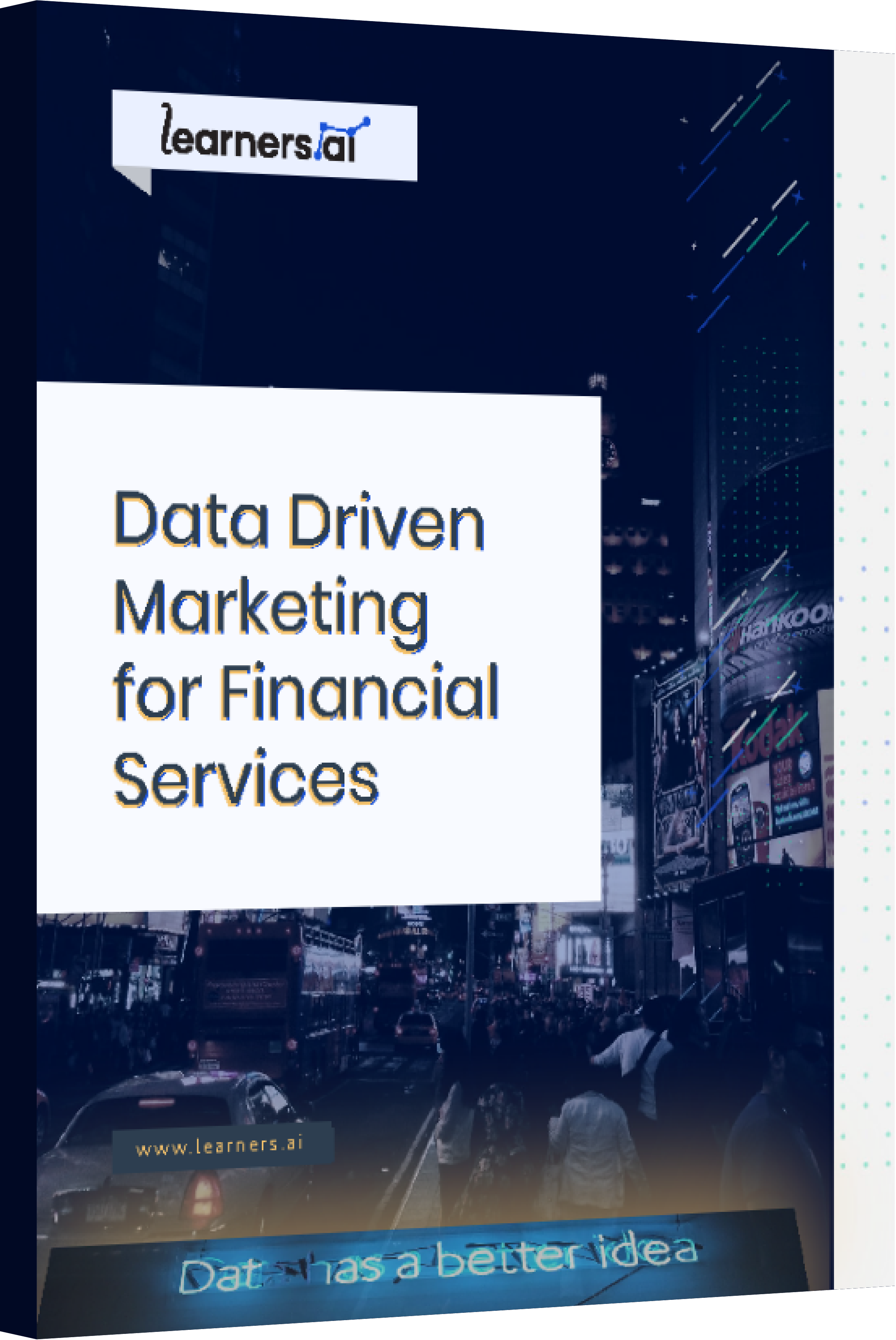 Get the most from your enterprise data with cutting-edge insights.
Eighty-three percent of financial services executives say that data is their firm's most strategic asset. So how do you process and refine your raw data for smarter data-driven decision-making? To overcome challenges such as data silos and long sales cycles, marketing teams in financial services need the right people, processes, and technologies in place.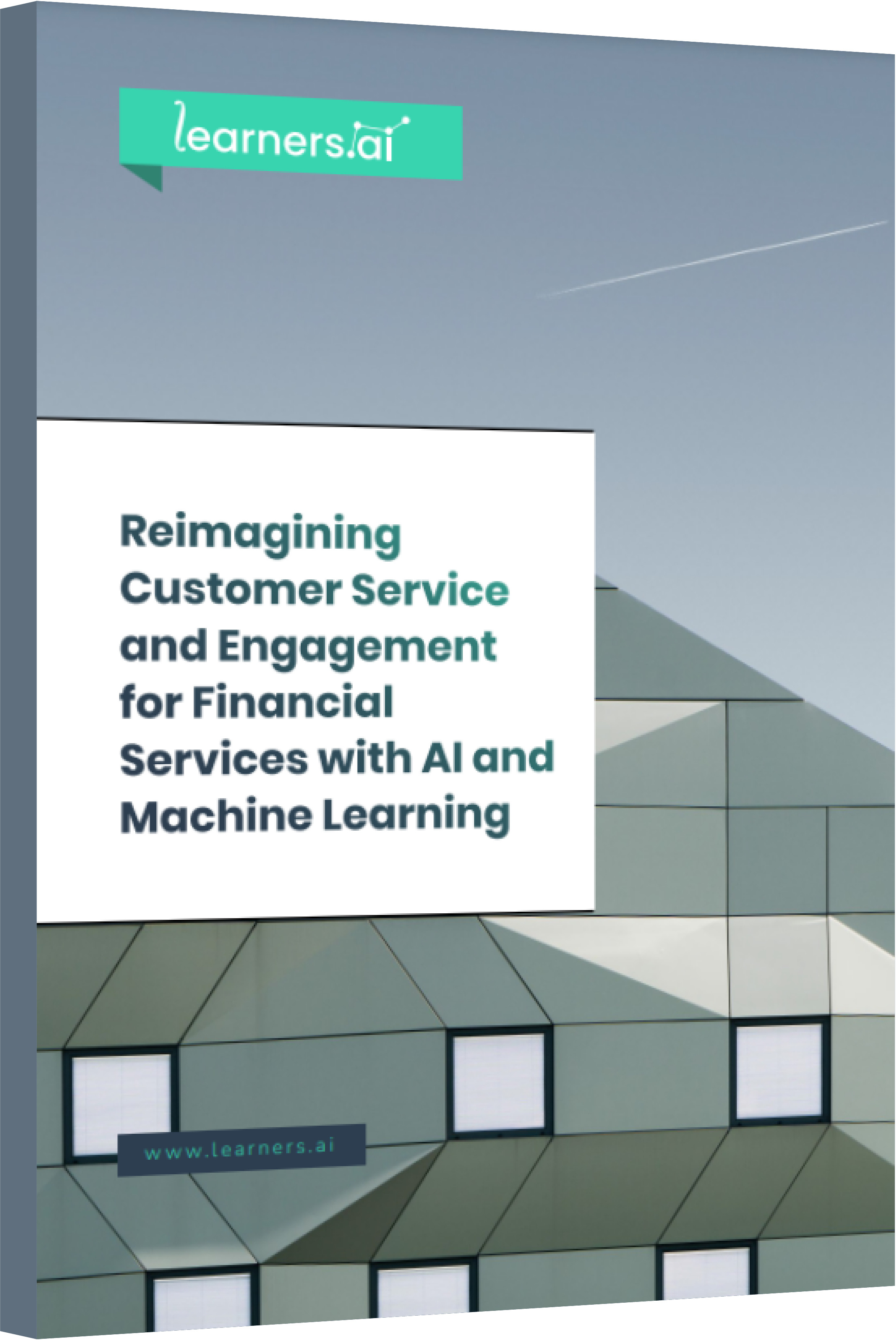 Find out how AI and machine learning can transform your business.
AI and machine learning applications like automated fraud detection, chatbots, and robo-advisors promise to shake up the financial services industry. To stay ahead of the curve, businesses need to embrace the radical possibilities of these new technologies.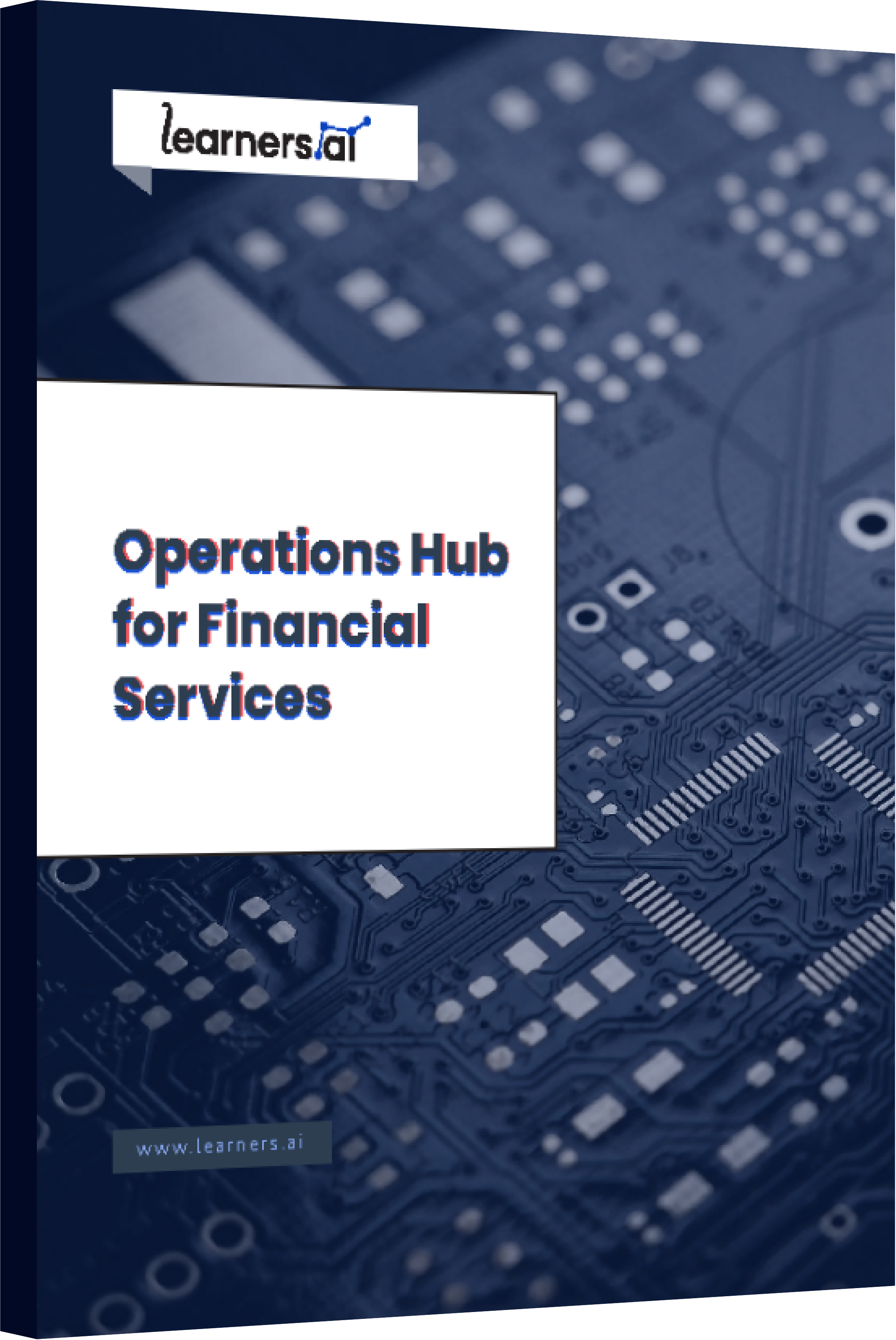 Learn how to deploy HubSpot's CRM for your RevOps needs.
Despite the supposed benefits of digital transformation projects, many financial services companies are falling behind. Your business needs help to beat the odds from HubSpot's Operations Hub CRM software. Operations Hub can help with everything from enriching your customer data to building automated data workflows.