CHECKLIST
Learn how to optimize your Revenue Operations
Determine where you are on the RevOps Maturity Model by evaluating your business processes across four dimensions of RevOps Success.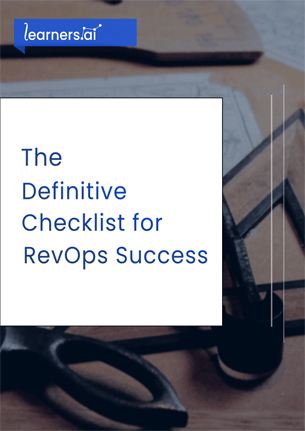 About The Checklist
Revenue Operations are an increasingly important function for fast-growing companies. It is expected that 75% of the highest growth companies will deploy a RevOps model by 2025. This checklist is based on Learners.ai's RevOps Maturity Model, a framework designed to help organizations evaluate and evolve their revenue operations by answering the following questions:
What's going on with operations?
Where are the bottlenecks?
How do we overcome operational challenges?
How do we keep getting better at it?